1 hours 60 minutes 2-6 gamers
60 000 000 000 smoking synapses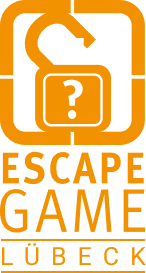 Info and Reservation Hotline
017656640722
All Escape Games in Luebeck
All Escape Games in Luebeck
The perfect entertainment
The perfect entertainment
Team building
Leave the office, enter our escape rooms. Whether as a Christmas party or as a regular teambuilding measure, escape games are an enjoyable and effective way to strengthen the team and to improve cooperation in daily work.
Playing escape-the-room games is a splendid alternative to conference rooms and boring icebreakers.
Book now!
Family and fiends
The escape game is the perfect possibility to have fun with your family and/or with friends and to spend an exciting time together.
It is also a wonderful way to have a date because perhaps you'll turn out to be the next Sherlock and Watson.
For party animals
The Escape Game works as an amazing bachelor party or a great night with your date. Why not having a blind date at our place within the Game? Do you need a special birthday present for your friend? It's always a creative way to spend your spare time! If you love never-to-be-forgotten experiences, visit us! The Escape Game thrills you more than any party at night!
For travellers
You are visiting Lübeck and think you have seen all places of interest? How can that be if you haven't seen us? Come and turn your holiday into a unique experience.
Come to see us, we offer you the perfect possibility to escape boredom, the usual tourist routes and bad weather
What is spacial on EscapeGame Lübeck?
What is spacial on EscapeGame Lübeck?
Game
You and your team are in a room full of puzzles and clues - in a playful manner you will discover your way through riddles and tasks - 60 minutes packed with thrills. Exciting and challenging!
Fun
Everything's better together. Teamed up with your friends or family you solve unusual puzzles and experience an hour of excitement and fun that flies by
Thrill
Only 60 minutes left to solve the tasks and crack all puzzles. Exciting escape games that will fascinate you from the beginning. Book your adventure here!
This is how our Escape Games work
This is how our Escape Games work
Together you are locked in a room full of puzzles - that's why it's called Room Escape Game. The door closes behind you and the only way out is through the clues and tasks. Even though the game can be stopped at any time, a crackling tension still lies in the air. You have 60 minutes time - will you make it out of the Escape Room in time? Time is running.
Piece by piece you puzzle your way through the clues. Among our Escape Games there is something for everyone, because all the rooms have different levels of difficulty. Our rooms are inventive and we take advantage of modern technology to create realistic and challenging tasks. Get a voucher for your first experience in our Escape Rooms in Memmingen!
Prices for our escape rooms
2 70€
3 90€
4 100€
5 125€
6 150€
EscapeGame Lübeck Contact
EscapeGame Lübeck Contact